Private Group / Corporate Event
Looking for a fun group activity to bring family, friends or co-workers together?
Curling is the fastest growing winter sport in the world, and since 1963 the members of KMCC have loved sharing their passion for this sport with new people.
Let us introduce your group to this sport during one of our 2 1/2 hour Private Learn to Curl Experiences for groups ranging in size from 8 to 40 and sometimes larger with special arrangements.
The equipment you need, instructors, some of the best curling ice in North America, and a warm and comfortable clubhouse are all included for just $50 per person.  Read our FAQ section below for more information on how to schedule your event or jump right to the calendar and start looking for open dates that might work for you.
When you're ready, submit the form below and one of our volunteers will reach out to you.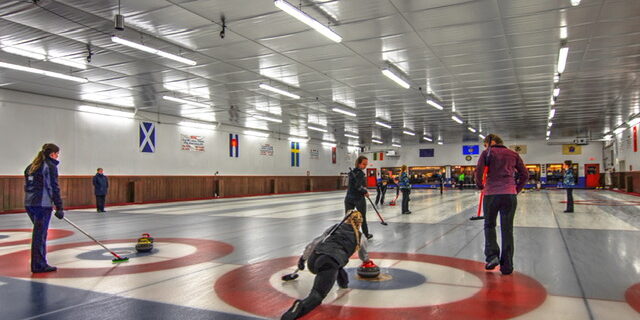 Private Group / Corporate Event